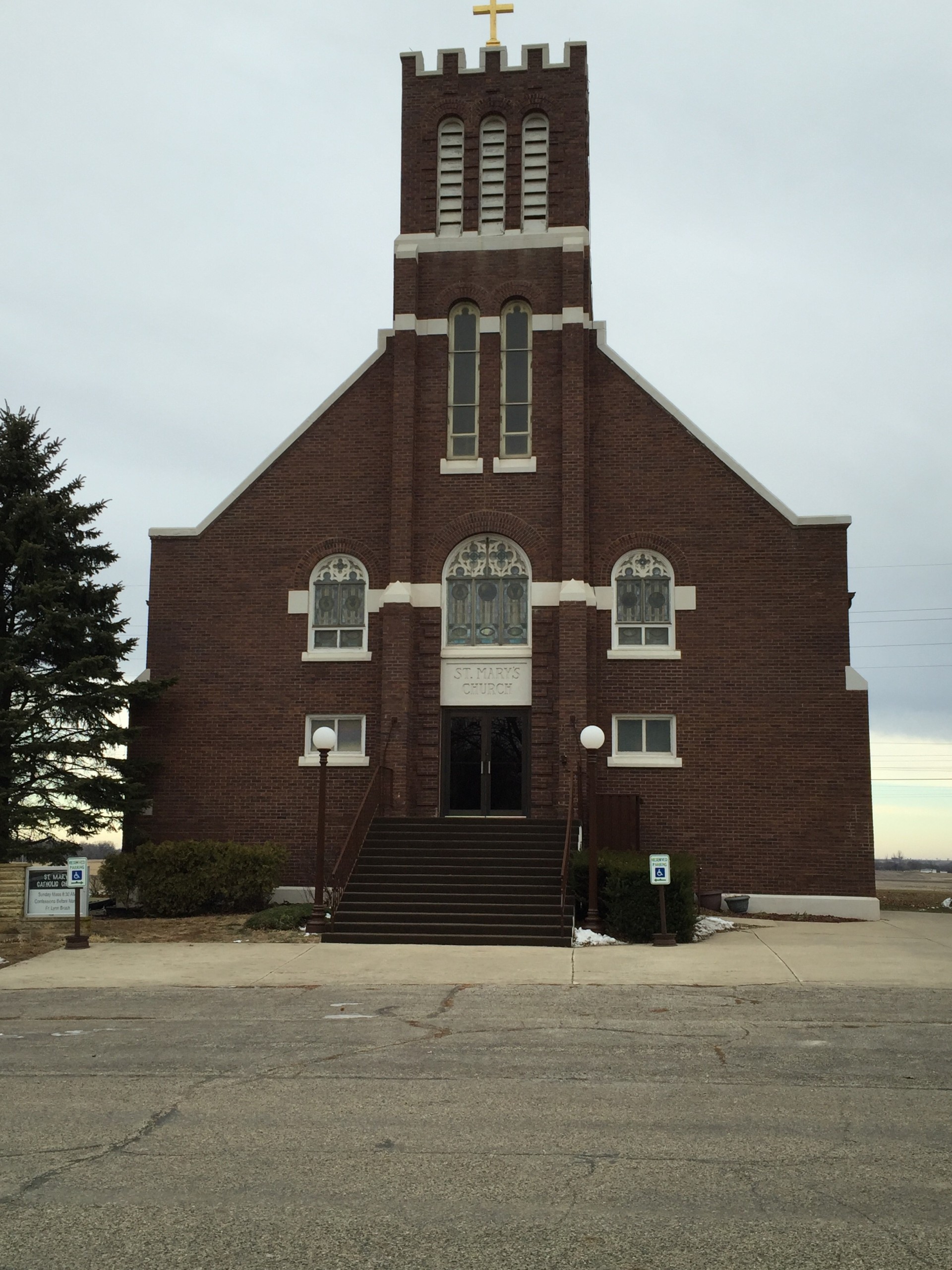 St. Mary Catholic Church (Auburn)
The early records of St. Mary's, Auburn, were scattered, as some records were kept in other parishes in Sac County (Odebolt and Wall Lake), but records indicate that the church was established before the actual town of Auburn. Early writings say parishioners took these words to heart. "If you wish to be my followers, take up your cross and follow me." The earliest recorded batism in the Auburn church was recorded in 1914.
The first church in Auburn was built on the Fred Ellerbrock farm around 1888. In 1892, under the leadership of Father James Kelly, a larger church was built in Auburn, and this was a mission church of the Wall Lake church.

Father A. E. Zimmerman was the first resident pastor for St. Mary's. A brick rectory was built in 1914 at a cost of $7,041.58. The frame church burned to the ground in 1921, after which was build the present brick church which was blessed by Bishop E. Hellan in December of 1921. The church cost $48,435 to build.

In 1960 under the leadership of Father Jerome Koening, Auburn was proud to build a Catholic school at a cost of $151,000. At that time it had two priests and two lay teachers. The school was later staffed by Sisters of the Sorrowful Mother, then Servants of Mary. The nuns were called away due to a shortage of teaching nuns, and the school closed its doors in 1972.

Twenty different priens served St. Mary's through it's history.

For a period of time, the parish was clustered with Wall Lake, Odebolt and Sac City. Currently it is clustered with St. Mary's in Lake City and St. Joseph's in Lohrville.